Review
ytech was founded in 2000 and since that it has established itself as a major supplier of software for the sector of gambling and gambling entertainment. Playtech is not limited by the development of a purely gaming casino or slots, they actively create software for online poker. They also make software for bingo and lotteries.
In 2005 Playtech came out with an IPO on the London Stock Exchange. This was made to ensure the transparency of the company, to increase the confidence, as well as to gain additional funds for the purchase of other companies.
However, this desire has played with them a cruel joke: a law UIGEA (Unlawful Internet Gaming Enforcement Act) was passed in 2006, according to which Playtech as a public company was obliged to obey and didn't to accept US players anymore.
For example, poker players are well aware of the company Playtech, thanks to the iPoker network which currently is one of the largest poker networks.
Casino players know online slots from Playtech thanks to a wide selection of games, which include classic slots, video slots and more slots that use progressive jackpots. By the way, jackpot slots are the most profitable in the industry!
An important feature of Playtech is their desire of continuous improvement and promotion. Games from Playtech always participate in various categories, every year they grind their soft, constantly are in the list of new partners and software solutions.
Playtech has licensing agreements in virtually all known jurisdictions.
Top 5 Playtech slots
1. Age of Gods: Kings of Olympus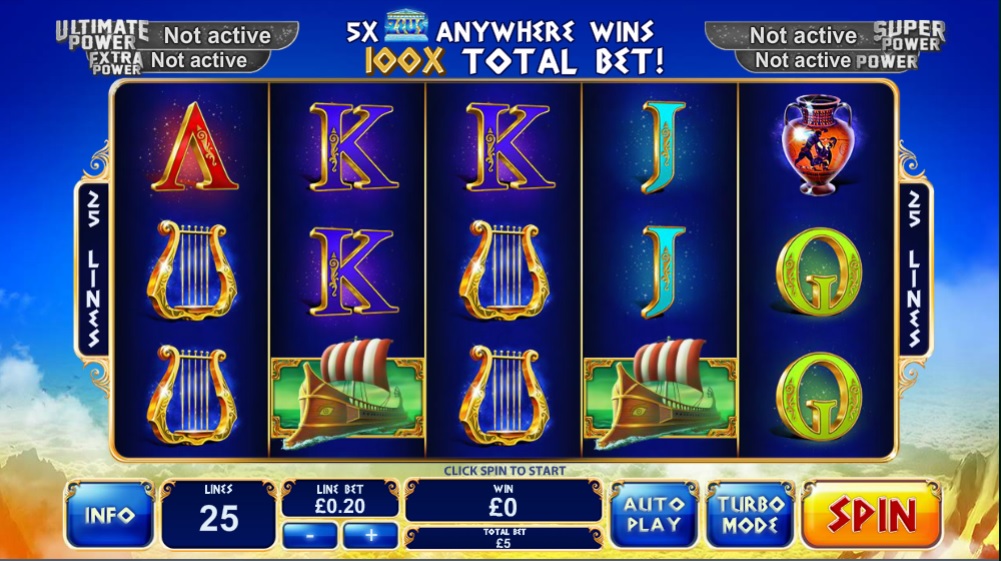 If you like Ancient mythology and gambling, then you're extremely lucky since this god-like progressive slot combines both of this in a glorious fashion. This game has it all: 5 reels with 25 exciting pay-lines, nice graphics and its themed around ever popular Ancient Greek Mythology. In other words, it is a lot of fun. The wager of each spin is 25p to £2,500.
2. X-Men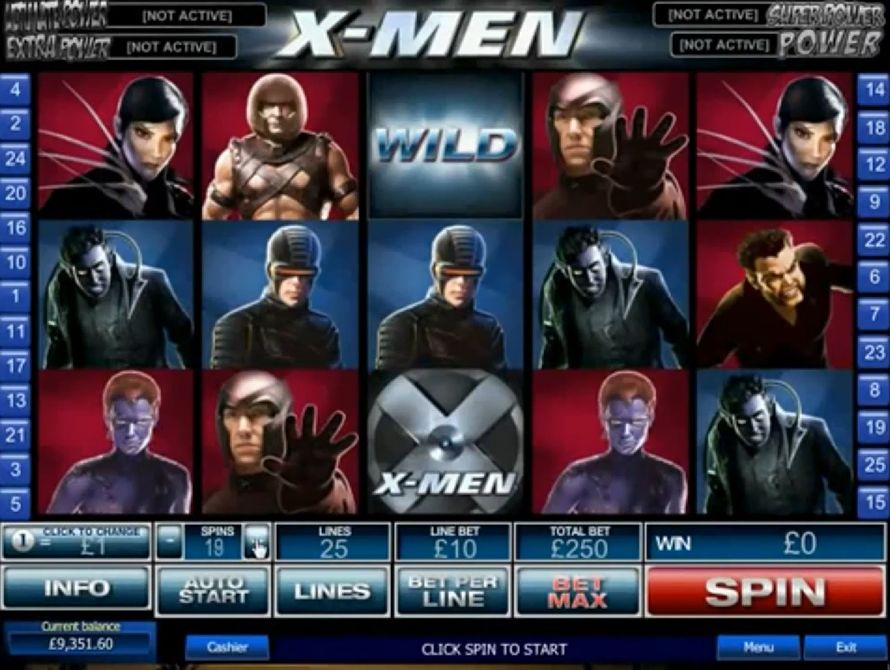 This game has one of the highest payouts in the business right now (97%). As the title suggests it's based on the hit comic book and film franchise of the same name. This game is very stylish thanks to "Heroes vs Villains" bonus games, beautiful artwork and your favorite characters accompanying you through this battle for top prize. Don't miss it.
3. Loto Madness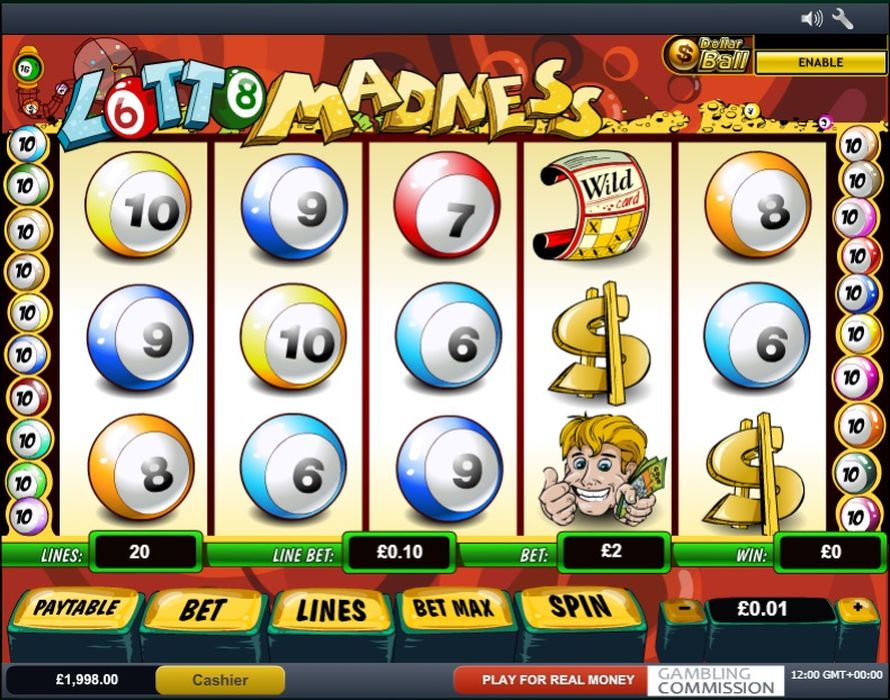 This games uses one of the more classically styled games in Playtech's library. The graphics are very cartoony and colorful with a lot of smaller details with the theme of the traditional well-known lotto. This slot is also very generous with the possibility of winning 20 free spins and x10 multipliers. This slot is indeed quite crazy, but it's surely worth it.
4. A Night Out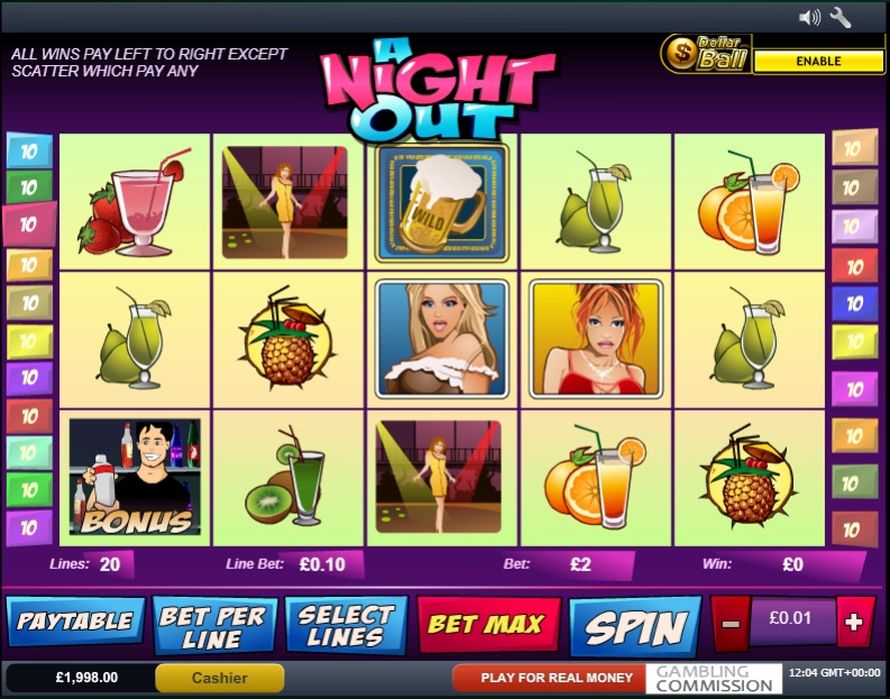 Available through both app download and instant play mode, "A Night Out" is a bright, attractive and addictive jackpot slot. It is multi-stake, multi-line, has various party cocktails as spinning symbols, and the top prize is worth 10000 coins. So start the game and start the party!
5. Gladiator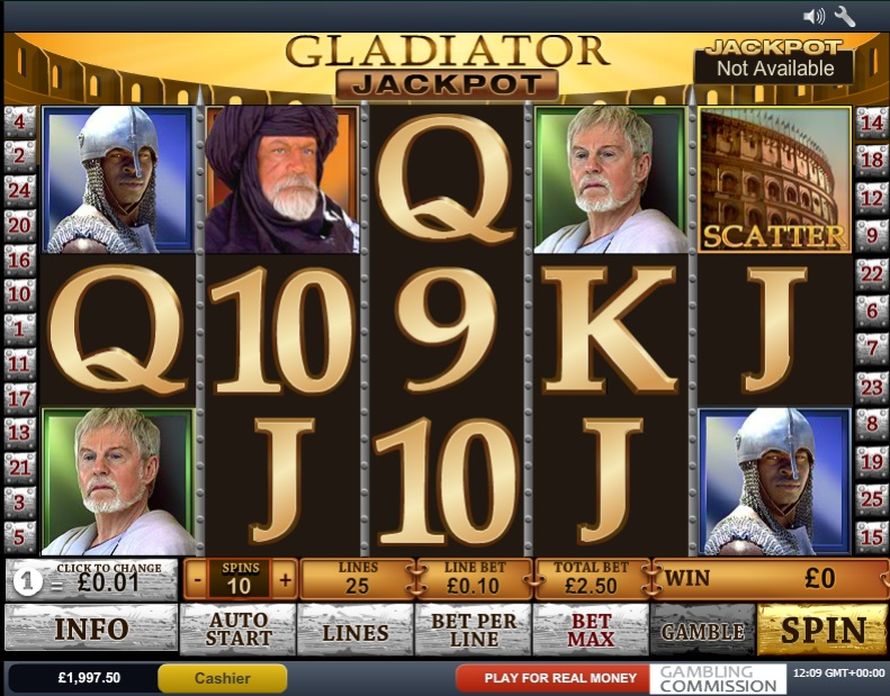 Another movie tie-in from our list, this one is based on the Academy Award winning Ridley Scott epic. This adaptation not only very well captures the style of the movie with its characters serving as spinning symbol, and even the Coliseum itself on the background, it also very well utilizes the doubling feature (marked as "Gamble" here). Perfect combination of style and gambling excitement, what else to desire here?
Conclusion
The software from Playtech which is offered in a variety of casino operators is one of the best in the industry. They have perfect combination and balance, as well as a great selection of high quality games. The company pays much attention to safety, fairness and legality of the games. Due to these factors and constant self-development of the company, software from Playtech is one of the most successful in the industry.
Read more detail about the most successful games and offers from Playtech here.