Review
International Gaming Technology which better known as IGP is undoubtedly the pioneers of the casino games world. Their story began in 1981 when the company was one of the first suppliers of gaming equipment. Of course, it was land-based equipment. However, in 1984 IGT made the first "computer" progress and tried to link the classic land-based slots with a computer.
Thus, since 80th IGT has become the market leader in the supplying of gambling software! Their system EZ Pay still works in many gaming halls.
Over time, IGT purchased the popular online provider of software Wagerworks. In fact, they were rivals, but that deal allowed IGT to feel itself equally confident both in the offline and online, having linked their offline and online casino games experience into a single mechanism.
Purchasing of Wagerworks took place in 2005. Since that IGT having been included all the standard casino games that you could know and find in any other online casino. Yes, the number of games from IGT is far less than its main competitors have, but the company is well-known for its hits, such as: Cleopatra, Wild Wolf, Monopoly and Wheel of Fortune. As for the classic online slots, IGT offers a small selection.
Nevertheless, the games from IGT have one important aspect: player has the ability to regulate the quality of the graphics in order to compensate for the low internet speed, at the same time IGT ensures that the game will be held without «freez» or «bugs».
IGT is very strong in the progressive jackpots which are often rolled over 1.5 million, thus making it a rival for such a famous jackpot slot as Millionaire Maker - Mega Moolah.
IGT is an American company with headquarters in Las Vegas. And although they are listed on the New York Stock Exchange and based in the United States, the American players don't have an access to online games from the IGT due to annoying UIGEA Act of 2006.
In its description IGT company promises a payout from 90 to 98%. Well, today it is not the most impressive numbers, and we can't check them out, but you can do that if you go to our casino library and find there the games from IGT which are up to you.
Top 5 IGT slots
1. Cleopatra II
A superb sequel to a slot that on itself is a top 5 material, but the reason why we prefer Cleopatra II is its superior bonus features. Ancient Egypt has always been one of the most attractive themes in gambling and this one is no exception.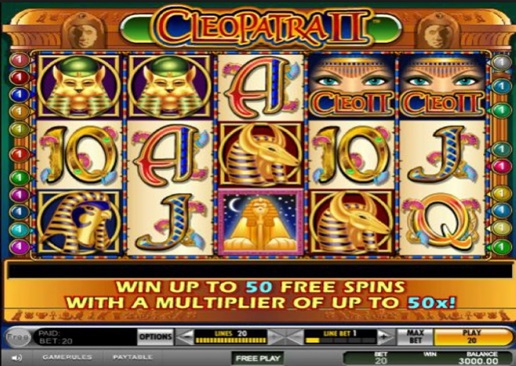 2. DaVinci Diamonds DualPLay
This slot's theme is rather simplistic, but that's why it is also so charming: this the game about diamonds of all forms and shapes and paintings, plain and simple. Its beautiful art-style as well as nice bonus features such as free spins, scatters and Wild Symbol definitely earn it the respectable 2nd place on the list.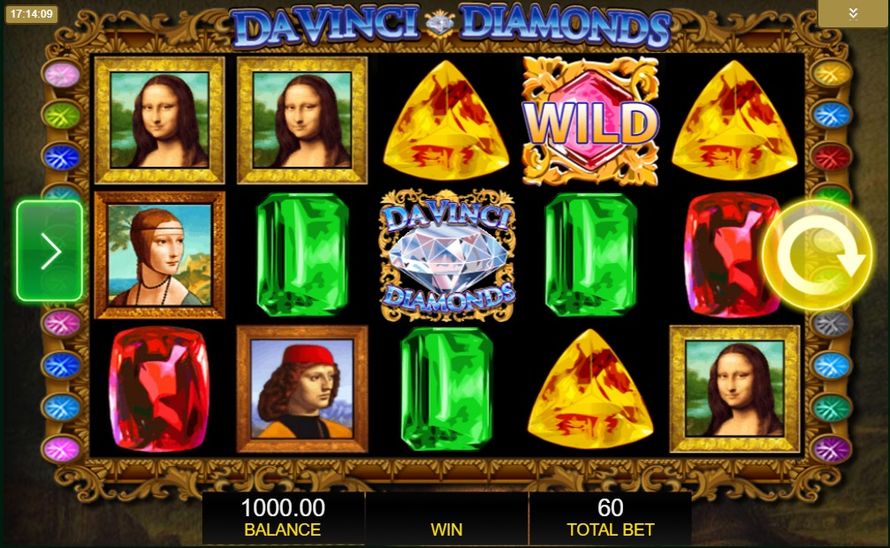 3. Wolf Run
Probably one of more unusually themed slots out there, Wolf Run immediately captures player's attention thanks to its great style as well as musical score. Play and win up to 5 free spins (with possibility of winning additional 5 in bonus rounds).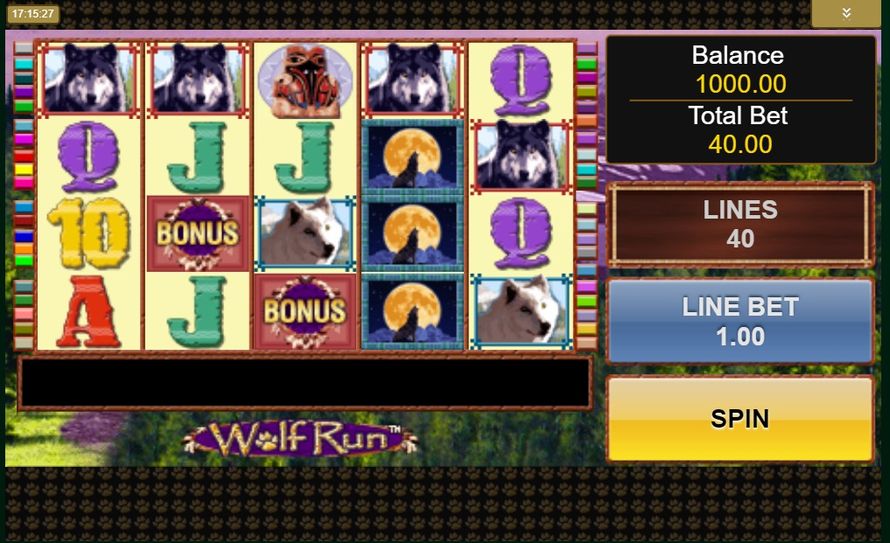 4. Enchanted Unicorn
This game is indeed miraculous, and in almost fairy tale-like fashion it can grant your wishes of a big prize, not without some awesome bonuses. For sure, a fantastic ride.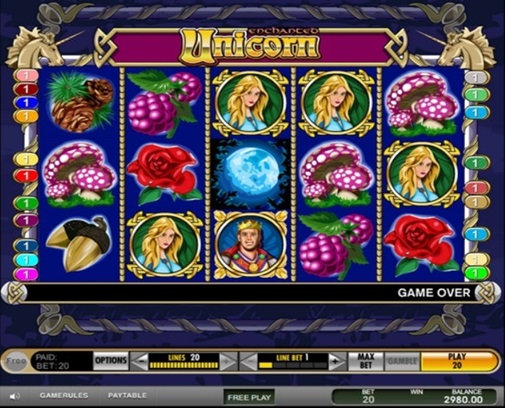 5. Pharaoh's Fortune
Continuing speaking of a trend for Ancient Egyptian theme in gambling, here's another great game for you to have fun and win a big prize (especially after hitting 3 scatter symbols, thus activating freespin rounds). So don't miss your chance to catch your fortune.