In 2016 Italy's gambling profit increased by 7%
2017-01-08 07:01:43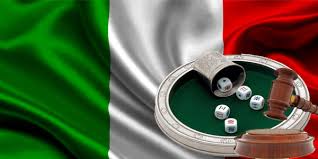 In 2016 Italy's gambling profit increased by 7% 
In 2016, the sphere of gambling service in Italy has grown by 7% and achieved the turnover of €95 billion. This is about 4.4% of GDP.
Local media reported that 4.4% of GDP was less than the residents of Italy spent on grocery shopping, but a lot more than the state spent on education. According to statistics, more than half the population of the country use some form of gambling services at least once a year. The percent of adult population is even higher, about 70%.
There are a lot of people with a gambling addiction in Italy. In the country which has been suffered from crisis for several years, people gamble hoping to improve their financial situation. According to statistics, around €260 million per day are spent on gambling in Italy.